People that purchased this product also purchased :
Yamaha YZF750R / YZF750SP Air Filter. Hiflofiltro direct replacement for original equipment air filter. Manufactured using top quality powerflow filtering media.
Yamaha YZF750R and YZF750SP NGK Spark Plugs. Available in either:- Standard Copper Core (CR9E) or Iridium (CR9EIX). NGK are the world leaders in spark plug technology, designed to give optimum performance.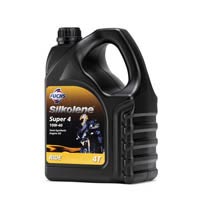 Silkolene Super 4 10w40. Semi-synthetic Super 4 10w40 four stroke engine oil, with MC-Syn Technology, for all modern motorcycles. Available in 1 litre or 4 litre bottles.