People that purchased this product also purchased :
Yamaha XJ6 (2009 to 2015) Hiflo Air Filter. Hiflofiltro direct replacement for original equipment air filter. Manufactured using top quality powerflow filtering media.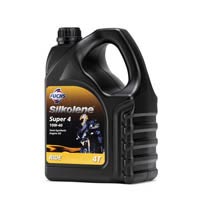 Yamaha Motorcycle Silkolene Super 4 10w40 Semi Synthetic based Engine Oil. Available in 1 litre or 4 litre bottles.
Yamaha XJ6 Diversion (2008 to 2012) NGK Spark Plugs. Available in either:- Standard Copper Core (CR9E) or Iridium (CR9EIX).