People that purchased this product also purchased :
Silkolene Brake and Chain Cleaner. Removes dirt, dust, grease, oil and brake fluid from motorcycle brakes. Powerful motorcycle chain cleaner that efficiently removes heavy residues and deposits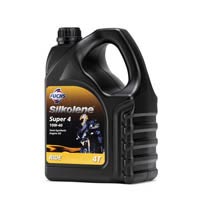 Silkolene Super 4 10w40. Semi-synthetic Super 4 10w40 four stroke engine oil, with MC-Syn Technology, for all modern motorcycles. Available in 1 litre or 4 litre bottles.
Yamaha XT660R / XT660X Supermoto / XT660Z Tenere (2004 to 2016) EBC replacement clutch friction plates, clutch springs and clutch holding tool