People that purchased this product also purchased :
Silkolene Scooter Gear Oil 80w90. Advanced transmission oil ideal for use in scooters and mopeds.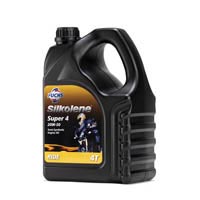 Silkolene Super 4 20w50. Semi-synthetic Super 4 20w50 four stroke engine oil, with MC-Syn Technology, for all modern motorcycles. Available in 1 litre or 4 litre bottles.
NGK CPR6EA-9 standard spark plug with copper cored centre electrode for wide heat range.