People that purchased this product also purchased :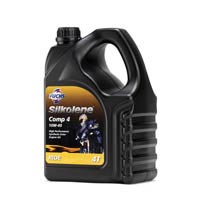 Silkolene Comp 4 10w40 Synthetic ester based 'stay-in-grade' 10w40 four stroke Motorcycle engine oil, which meets the requirements of modern high performance engines. Available in 1 litre or 4 litre bottles.
EBC SFA115 Scooter organic brake pads. Ideal for all scooters.
Silkolene Motorcycle Carburettor Cleaner. Removes resin build-up from motorcycle carburettors and fuel injection systems.