People that purchased this product also purchased :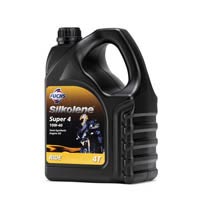 Kawasaki Motorcycle Silkolene Super 4 10w40 Semi Synthetic based Engine Oil. Available in 1 litre or 4 litre bottles.
Kawasaki Z1000 (2003 to 2006) NGK Spark Plugs. Available in either:- Standard Copper Core (CR9EK) or Iridium (CR9EIX).
Kawasaki Z750 (2004 to 2006) Lever set, comprising of one front brake lever and one clutch lever.
Available in 3 colours / finishes.