People that purchased this product also purchased :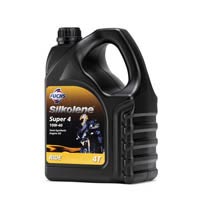 Silkolene Super 4 10w40. Semi-synthetic Super 4 10w40 four stroke engine oil, with MC-Syn Technology, for all modern motorcycles. Available in 1 litre or 4 litre bottles.

NGK are the world leaders in spark plug technology, designed using the latest technology to give optimum performance.
Kawasaki GPX250R oil filter. Engineered to extreme quality standards to provide ultimate engine protection.