People that purchased this product also purchased :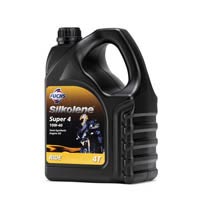 Silkolene Super 4 10w40. Semi-synthetic Super 4 10w40 four stroke engine oil, with MC-Syn Technology, for all modern motorcycles. Available in 1 litre or 4 litre bottles.
Silkolene Foam Air Filter Oil (500ml Aerosol). Low viscosity coating treatment designed to improve the efficiency of foam air filters
Kawasaki GPZ900R (1984 to 1989) EBC Front Brake Pads and Rear Brake Pads (FA85) Available in either:- 'FA Kevlar' Series or 'HH' Sintered Series.