People that purchased this product also purchased :
Mans Ruin Motografix Tank Pad (Quadrapad). Motografix Tankpads are manufactured from the highest quality vinyl, thermally printed and coated with a 3D gel layer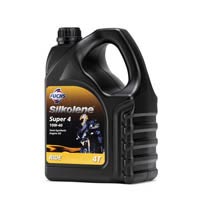 Silkolene Super 4 10w40. Semi-synthetic Super 4 10w40 four stroke engine oil, with MC-Syn Technology, for all modern motorcycles. Available in 1 litre or 4 litre bottles.