People that purchased this product also purchased :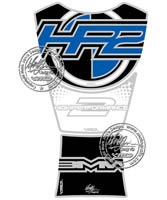 BMW HP2 Sport (Blue / Clear / Black) Motografix Tank Pad. Motografix Tankpads are manufactured from the highest quality vinyl, thermally printed and coated with a 3D gel layer
NGK Iridium IX BKR7EIX spark plug (2667). Iridium IX spark plugs benefit from the use of the precious metal Iridium on its centre electrode.