People that purchased this product also purchased :
Honda CB400 Super Four (NC31) Hiflo Oil Filter. Engineered to extreme quality standards to provide ultimate engine protection.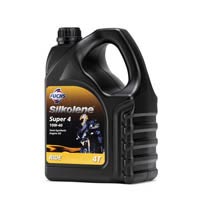 Silkolene Super 4 10w40. Semi-synthetic Super 4 10w40 four stroke engine oil, with MC-Syn Technology, for all modern motorcycles. Available in 1 litre or 4 litre bottles.