People that purchased this product also purchased :
Autosol Metal Polish. Removes corrosion, tarnish and discoloration from chrome, aluminium, stainless steel, brass and copper.
Silkolene Semi-Synthetic Chain Lube. Advanced, semi-synthetic aerosol lubricant specially designed for high performance motorcycle chains.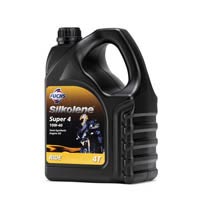 Silkolene Super 4 10w40. Semi-synthetic Super 4 10w40 four stroke engine oil, with MC-Syn Technology, for all modern motorcycles. Available in 1 litre or 4 litre bottles.