People that purchased this product also purchased :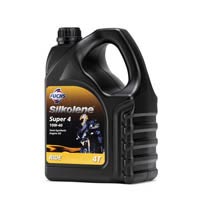 Suzuki Motorcycle Silkolene Super 4 10w40 Semi Synthetic based Engine Oil. Available in 1 litre or 4 litre bottles.
Paddock Stand Bobbins / Paddock Stand Spools / Paddock Stand Cotton Reels. Designed to be used in conjunction with paddock stands and paddock stand hooks. Available in 5 colours and 3 thread sizes.