Valve Caps and Fairing Bolts
Tyre Valve Caps and Fairing Bolt Sets designed to improve and upgrade the look of your motorcycle.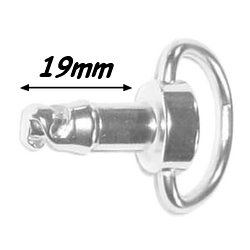 Quick Release 19mm (1/4 Turn / Riveted Clip Retainer) Motorcycle Fairing Fasteners. A set of 10 D-ring quick-release fairing fasteners, ideal for race fairings or replacement of existing fairing fasteners.
Our Price : £19.99 Per Set of 10