People that purchased this product also purchased :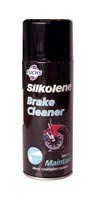 Silkolene Brake and Chain Cleaner. Removes dirt, dust, grease, oil and brake fluid from motorcycle brakes. Powerful motorcycle chain cleaner that efficiently removes heavy residues and deposits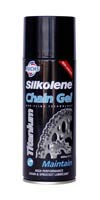 Silkolene Titanium Motorcycle Dri Chain Gel. Hyper-strong, Non fling PTFE boosted, super light gel that protects your motorcycle.
GT85 Professional Maintenance Spray Lubricant. Non-sticky Lubrication, Effective Penetrator, Water Displacer, Rustproofer, With PTFE