People that purchased this product also purchased :
GT85 Professional Maintenance Spray Lubricant. Non-sticky Lubrication, Effective Penetrator, Water Displacer, Rustproofer, With PTFE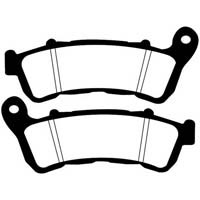 Honda VFR800 (2006 to 2013 - ABS and Non ABS Models) EBC Front Brake Pads (FA388HH) and Rear Brake Pads (FA261HH).
Techcote Synthetic Chain Lube (Waxy) specifically formulated for 'O' and 'X' Ring sealed drive chains. Tech-Cote TC100 thickens fast to leave a waxy film that will not fling off.